7 tags
Korra's Coming Back MAY 12th 2013 for Book 2,...
Noooope. I did my due diligence today scouring the web to try and find this "official" Netflix/Nickelodeon confirmation/leak.  Sadly, it looks like some stray listings for Book One: Air in Ireland and the UK sent people into a tizzy because it also aligned with a random fan prediction of "May 12th" made in December on a Wika message board. Plus the NICK message boards...
5 tags
5 tags
4 tags
todosnickcage asked: Has season 2 release been announced?
5 tags
"I'm sorry, Season 2 is so far gone. We're already doing Season 3 now..."
– - Seychelle Gabriel, Asami, to IGN at WonderCon Well, we knew Book 3 was coming, but - GOOD NEWS - they seem to be going non-stop. Which means we might get to go through Korra fully before we have children! Voices are on Book 3, scoring is half-to-3/4 the way through Book 2 and a handful of...
Anonymous asked: do you think there could be a limitation to Korra and the other benders getting there bending back?
3 tags
6 tags
SATURDAY - /Film FilmAid 10-hour Podcast... →
Make sure to stop by this link at 3PM Pacific, 6PM EST to listen to Devindra and Matt talk composition and KORRA SCORING with Jeremy Zuckerman during the RCDispatch cross-over hour of the /Filmcast FilmAid Podcastathon! All times are PACIFIC 9 AM – 10 AM: Writer/Director Rian Johnson 10 AM – 11 AM: Writer/Director/Actor David Wain (with Scott Beggs from FilmSchoolRejects) 11 AM –...
inkasrain asked: The Fire Letter (that's what I'm calling it) certainly does look true... but what did Ozai and Azula chat about in their "dignified" 30-minute conversation? Could Ozai be pulling the strings here, beyond even what (poor?) Azula knows?
1 tag
It's Podcast Time! →
Quick note, animation fans! Patches and I were wondering why there wasn't an Adventure Time podcast in the spirit of Republic City Dispatch. Not only do we think it's a great show, but it's about to go up on Netflix Instant, which is going to open the show up to a larger, more critical audience.  SO - we've assembled a group of all star internet people to start pushing...
naturallyunnaturallycurious asked: Why in the name of Tui, La, and Agni are we taking at face value a document that was found on Azula's person? Maybe it wasn't forged, but just the fact that she had it made me side-eye it so hard it wasn't funny.
Anonymous asked: I don't think fighting (hitting things) with soundbending would make sense. Wouldn't it be more efficient to use plain airbending? The best combat option I can see is using it to confuse and stun enemies. More interesting are the non-combat options: silencing footsteps and conversations for stealth, amplifying sounds to listen in on conversations or send and receive long distance...
inkasrain asked: I'll phrase this as obliquely as possible: What are your thoughts on the earthquake-like information exposed at the end of "The Search, Part One"? Red-herring, or real McCoy? Canon-compliment, or plot-implosive? Either way, where do we go from here?
Anonymous asked: Jazmyne here! Just read the Search Part 1 and I fell out of my chair! WOW! I did think it might happen, since Azula said she had enough proof to take the throne back. I could only think of one reason for her to say that, and that's how it ended, with THAT reason. Crazy stuff to absorb. And I'd love to hear what RCD thinks about that revelation, and if it's really true!
3 tags
d-lyte asked: Are you guys going to be reviewing the Search in parts, or all together like the promise? You guys are awesome at reviewing and discussion, thats why i ask.
infinite-ugh asked: Pretty sure we've already seen the specialized Airbending form: Meelo's Fartbending.
Anonymous asked: My friends and I have speculated the specialized form of Airbending will be sound. I think it could have some pretty awesome possibilities.
Anonymous asked: What's your speculation on what the new specialized form of airbending will be? Also, what do you think will be out new villain?
kovutaka asked: Also I wanted to add that in the episode "zuko alone" we see a knife that iroh gives to zuko, we later see him playing with the knife and azula mocks him by saying that he doesn't even use it well. That night; the night of ursa's disappearance, we see azula holding it in a very sneaky fashion before giving it to her brother. I think azula may know very well what happened to...
Anonymous asked: do you think Korra will find out about Amon and Tarrlok's death?
mythsnotuntrue asked: Saw that the DVD of the show got listed on Amazon. Would any of you guys know if a Blu-Ray is going to be produced? If not, that's a travesty and Nickelodeon should be aware of this.
3 tags
Curse you, iTunes!
Some of you have alerted me, Da7e, that Republic City Dispatch is currently UNSEARCHABLE on iTunes. Even if I go to the direct store URL:  http://itunes.apple.com/us/podcast/republic-city-dispatch/id520158367  I'm told it's not available in the US Store.  Not sure why, everything used on the podcast, audio wise, was given to us and used with permission. And it's not like...
4 tags
im-a-tumor asked: Hi guys I don't know if anyone else is having this problem but i can't listen to your latest podcast, SoundCloud is telling me there's an error. Do you guys post these anywhere else?
Anonymous asked: Hey, what happened to making a podcast at least once a month? What's going on? We haven't heard anything new from you all.
8 tags
4 tags
Could Use Some Water Bending...
Hello Dispatch listeners. Devindra, Patches and I are all in the New York Area, but all fine. We were lucky to be in three places that haven't been horribly damaged. That being said, New York is crazy right now as you can probably notice from a small amount of Googling/Social Networking. The best and most immediate thing you can do for us and the millions whose lives were upended on the...
7 tags
5 tags
Questions, Thoughts, and/or Theories on The...
Da7e, Devindra and Matt are recording an episode on the three part ATLA comic "The Promise." Chime in with your own two cents by leaving a comment or sending us a note. Reblog and spread the word!
4 tags
"AVATAR: THE LAST AIRBENDER" CO-CREATOR MICHAEL... →
3 tags
6 tags
Patches talks to Mae Whitman about Ninja Turtles,... →
And she is awesome. Obviously!
3 tags
Azula Orders A Pizza →
Yuuuup. It's exactly what we say it is. (Pizzula?) -Da7e-
2 tags
1 tag
6 tags
1 tag
5 tags
Watch
meelo style dance by Ki Hyun Ryu I did a disservice to myself when I stopped checking Ryu's DeviantArt page after Korra stopped airing.  -Da7e-
3 tags
2 tags
6 tags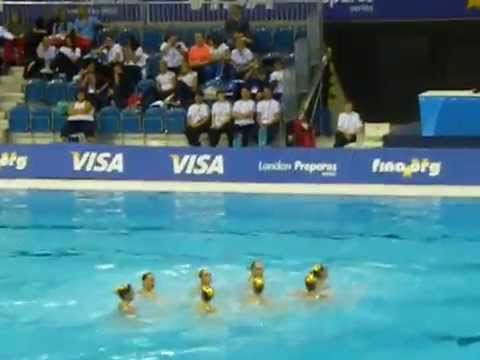 5 tags
About That Possible Korra Movie... →
Hi RCDers! Patches was on vacation, I'm making some reality TV, Devindra is becoming a cyborg…or waiting for the iPhone 5 release, it's hard for me to tell the difference. BUT - we're all still working, just not every day on something Korra. Look for us to announce when our next episode will be (and what it will be about) soonish. While we're all working, steeped...
2 tags
10 tags
4 tags